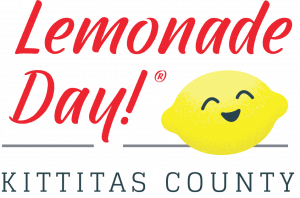 Lemonade Day is a fun, experiential program that teaches youth how to start, own and operate their very own business - a lemonade stand. Each year, in participating cities, youth have the opportunity to experience entrepreneurship by setting up their business during their city's community-wide Lemonade Day. Registration is open starting on Monday, June 13, 2022 for students in Kindergarten - 5th Grade. Lemonade Day will be happening on August 20, 2022.
Lemonade Day Mission:
Our mission is to help prepare youth for life through fun, proactive and experiential programs infused with life skills, character education, and entrepreneurship. The foremost objective is to help today's youth become the business leaders, social advocates, community volunteers and forward-thinking citizens of tomorrow.  We want to build self-esteem and new mindsets that can propel youth to success they likely would not have pursued otherwise.
Lemonade Day Vision:
Children, with a focus on communities of greatest need, are introduced to entrepreneurship through the real world experience of starting their own business – a lemonade stand.  By running their stand, they learn the business and life skills needed to set a goal, make a plan and work the plan to achieve their dreams.
_______________________________________________________________
Lemonade Day youth run their own business now at a level that is more than three times that of average U.S students.
"Lemonade Day is empowering the youth of today to be the leaders of tomorrow. The program inspires kids to go beyond the status quo. There is a level of independence and self-determination gained from Lemonade Day's lessons, and we will continue to ignite the entrepreneurial spirit of our children."
-- Charlie Hamilton, Lemonade Day National Board Member
What will kids learn by participating?
BUSINESS SKILLS 
RESPONSIBILITY 
FINANCIAL LITERACY 
GOAL SETTING 
TEAMWORK