Kittitas County Holds 2023 Legislative Day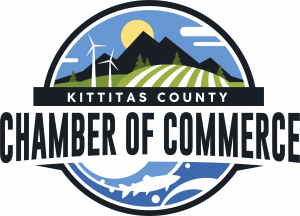 FOR IMMEDIATE RELEASE
Kittitas County Chamber of Commerce Holds the 2023 Legislative Day
ELLENSBURG, WA – October 4, 2023 - The Kittitas County Chamber of Commerce holds the 2023 Legislative Day on Wednesday, November 15, 2023 from 8:00 a.m - 4:00 p.m at the Elk Ballroom in Hotel Windrow located at 502 N Main St. Ellensburg.
Join us for our annual Legislative Day with 13th District Representatives; Representative Tom Dent, Representative Alex Ybarra and Senator Judy Warnick. Hear from local organizations and businesses across Kittitas County on their current projects they are working on and what their goals are for 2024 and beyond.
The Kittitas County Chamber of Commerce will have a catered luncheon from Cascade Mountain Grilling and following the event there will be an opportunity for a meet and greet with your representatives in the Elk Ballroom, open to the public.
Registration prior to this event is required, tickets are on sale now and are $20 which includes your entry of the event and lunch. Please register in advance at kittitascountychamber.com/government-affairs.
Please contact the Kittitas County Chamber of Commerce CEO Amy McGuffin at amy@kittitascountychamber.com or call our office at (509) 925-2002 if you have any additional questions.
About the Kittitas County Chamber of Commerce: The Kittitas County Chamber of Commerce is the largest business support and development organization in Kittitas County, and one of the largest in Central Washington. With over 500 members representing every business sector, the Chamber and its committees oversee county-wide tourism promotion and economic development initiatives and a range of business support tools including publications, web services, seminars and even leadership development for a new generation.
###