Kittitas County Chamber of Commerce Hires Visitor Information Specialists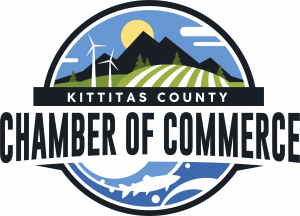 ELLENSBURG, WA – May 18, 2023 - The Kittitas County Chamber of Commerce is pleased to announce their new hires, Alli Roe and Amanda Nevius as the new Visitor Center Information Specialists. Alli and Amanda will be responsible for helping with the daily operations of the center and to assist the Director of Tourism and Chief Executive Officer to raise awareness of tourism-related programs, events and services to the public.
Alli is from Yelm, Washington and is a senior at Central Washington University studying Tourism Management with a minor in Event Management and Digital Marketing. In her past experience she has worked as an Event Intern at the Yelm Chamber of Commerce where she was able to see behind the scenes of major events that were put on in her hometown. Currently, Alli works for Wildcat Tickets in the sales department and in her free time enjoys being outside and exploring the area.
"I am looking forward to working at the Kittitas County Chamber of Commerce and seeing the relationships we build within our community and being able to direct customers with all that the county has to offer," said Alli.
Amanda has worked for the Visitor information Center at the Kittitas County Chamber of Commerce on and off for the last 4 years. She is a long time resident of Ellensburg and attended the Kittitas School District, and is continuing higher education online in Accounting with her goals of being a CPA. In her free time she enjoys the outdoors with her two children and dogs whether it is hiking, swimming, camping or attending festivities around Washington.
"I have loved working for the Kittitas County Chamber of Commerce because of the relationship I get to build with our community members and those visiting from outside of our county. I love sharing the knowledge I have about Kittitas County and learning new things from other residents," said Amanda.
To connect with Visitor Center Specialists, Alli Roe or Amanda Nevius, please email vicdesk@kittitascountychamber.com or call the Kittitas County Chamber of Commerce office at (509) 925-2002.
About the Kittitas County Chamber of Commerce: The Kittitas County Chamber of Commerce is the largest business support and development organization in Kittitas County, and one of the largest in Central Washington. With over 500 members representing every business sector, the Chamber and its committees oversee county-wide tourism promotion and economic development initiatives and a range of business support tools including publications, web services, seminars and even leadership development for a new generation.
###