Kittitas County Chamber of Commerce Hires New Event Coordinator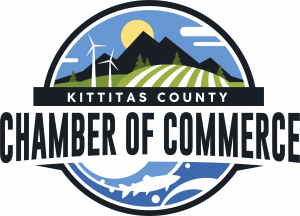 FOR IMMEDIATE RELEASE 
Kittitas County Chamber of Commerce Hires New Event Coordinator
ELLENSBURG, WA – March 31, 2023 - The Kittitas County Chamber of Commerce is pleased to announce their new hire, Chelsea Cramer as Events Coordinator. Chelsea will be responsible for planning, staffing, advising, and overseeing most Chamber special events.
Chelsea is originally from Snohomish, Washington and has been involved in the Ellensburg community since 2014. She has been involved in the hospitality and service industry since she was a little girl, with a family owned restaurant on the westside of Washington. Graduating from Central Washington University in 2021 with a Public Relations Bachelor's Degree, Chelsea has a passion for events and being tied to the communities within Kittitas County. "Chelsea is bringing to the table event planning experience that will be invaluable as we move forward with our annual events. She'll be leading our large scale events and assisting on our smaller scale activities and programs the Chamber puts on throughout the year. We are lucky to have her on board," said Director of Tourism and Events, Matt Anderson.
"I am looking forward to building new relationships within the community and watching our events bring people together to highlight this amazing county," said Chelsea.
To connect with Events Coordinator, Chelsea Cramer, please email chelsea@kittitascountychamber.com or call the Kittitas County Chamber of Commerce office at (509) 925-2002 ex. 21.
About the Kittitas County Chamber of Commerce: The Kittitas County Chamber of Commerce is the largest business support and development organization in Kittitas County, and one of the largest in Central Washington. With over 500 members representing every business sector, the Chamber and its committees oversee county-wide tourism promotion and economic development initiatives and a range of business support tools including publications, web services, seminars and even leadership development for a new generation.
###