The Kittitas County Chamber of Commerce Business Award Winners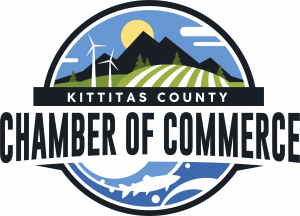 FOR IMMEDIATE RELEASE
The Kittitas County Chamber of Commerce Business Award Winners
ELLENSBURG, WA – March 17, 2023 - The Kittitas County Chamber of Commerce held its 115th Annual Awards Gala hosted by Central Washington University on March 16, 2023 at 6 p.m. Over 200 guests were in attendance, filled with business leaders, community members, Chamber staff, and Chamber Board of Directors.
With over 1,800 votes from citizens across Kittitas County, we are excited to announce the Chamber Business Award Winners:
● Best New Business: Kittitas Cafe
● Best Small Business: Basecamp Outfitters
● Best Customer Service: 1883 Coffee Co.
● Best Outdoor Recreation/Activity: Top Fly Guide Service
● Restaurant of the Year: Julep Southern Kitchen & Bar
● Non-Profit of the Year: Habitat For Humanity
● Community Impact Award: FISH Food Bank
● Legacy Business of the Year: Jerrol's
● Business of the Year: Iron Horse Brewery
● Centennial Award: Ellensburg Rodeo
For more information regarding the Annual Awards Gala, please contact the Kittitas County Chamber of Commerce Director of Chamber Outreach and Economic Advancement, Darby Grimes at: darby@kittitascountychamber.com.
About the Kittitas County Chamber of Commerce: The Kittitas County Chamber of Commerce is the largest business support and development organization in Kittitas County, and one of the largest in Central Washington. With over 500 members representing every business sector, the Chamber and its committees oversee county-wide tourism promotion and economic development initiatives and a range of business support tools including publications, web services, seminars and even leadership development for a new generation.
###