Kittitas County Chamber of Commerce, Kiwanis Club of Cle Elum and Rotary Club of Upper Kittitas County present the 2022 Upper Kittitas County Candidate Forum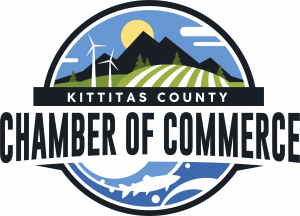 FOR IMMEDIATE RELEASE
Kittitas County Chamber of Commerce, Kiwanis Club of Cle Elum and Rotary Club of Upper Kittitas County present the 2022 Upper Kittitas County Candidate Forum
CLE ELUM, WA – October 17, 2022 - The Kittitas County Chamber of Commerce, Kiwanis Club of Cle Elum and Rotary Club of Upper Kittitas County announce the 2022 Upper Kittitas County Candidate Forum. The candidate forum will be happening in-person on October 26, 2022 at the Putnam Centennial Center located at 719 E 3rd Street in Cle Elum from 6:00 - 8:00 p.m.
During this forum you will have the opportunity to ask questions and hear from candidates running for the following: Bryan Elliott and Jerry Pettit for Kittitas County Auditor, Nick Henderson and Deborah Robinson for Kittitas County Coroner, and Craig Juris and Eileen Murphy Young for Kittitas County District Court Judge. It will be moderated by former Northern Kittitas County Tribune reporter Jim Fossett and former County Commissioner and Cle Elum Mayor Gary Berndt.
This forum is open to the public and you can submit your questions during the forum. If you have any questions regarding the 2022 Upper Kittitas County Candidate Forum in Cle Elum, please email CandidateForum@UKCRotary.org or call (509) 731-4844.
About the Kittitas County Chamber of Commerce: The Kittitas County Chamber of Commerce is the largest business support and development organization in Kittitas County, and one of the largest in Central Washington. With over 500 members representing every business sector, the Chamber and its committees oversee county-wide tourism promotion and economic development initiatives and a range of business support tools including publications, web services, seminars and even leadership development for a new generation.
###