Kittitas County Chamber of Commerce Hires Membership Communications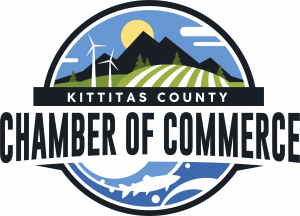 ELLENSBURG, WA – September 15, 2022 - The Kittitas County Chamber of Commerce has hired Clara Wetzel focusing specifically on Membership Communications.
Wetzel has been involved with social media and communications management since 2020, where she started her professional career helping small businesses with digital marketing. She then graduated from Central Washington University in the summer of 2022 where she majored in Public Relations and minored in Organizational Communications.
Wetzel had been interning at the Kittitas County Chamber of Commerce since May of this year as the Communications Intern. She has been able to use her skills in data analytics to track and implement campaigns for our social media platforms and researched new ways to communicate with our members.
"I am honored to be joining the chamber team and to be an active participant in promoting small businesses in my hometown, and across Kittitas County. I am excited to be an advocate for local businesses, many of which are owned by community members I have personally grown up with."
Wetzel is a fourth generation Ellensburg local and has a professional certification in wine trade studies with a background in coffee roasting working alongside her mother, owner of Country Crow Coffee.
To connect with Clara Wetzel, you can email her at clara@kittitascountychamber.com or call the office at (509) 925-2002.
About the Kittitas County Chamber of Commerce: The Kittitas County Chamber of Commerce is the largest business support and development organization in Kittitas County, and one of the largest in Central Washington. With over 500 members representing every business sector, the Chamber and its committees oversee county-wide tourism promotion and economic development initiatives and a range of business support tools including publications, web services, seminars and even leadership development for a new generation.
###