The Kittitas County Chamber of Commerce Postpones The 18th Annual Winterhop Brewfest Until February 26, 2022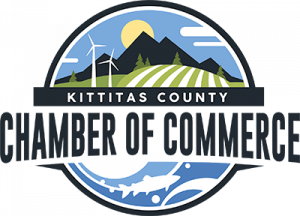 ELLENSBURG, WA – January 11, 2022 - The Kittitas County Chamber of Commerce
remains committed to the health and well-being of our partners and to our community.
After much consideration and discussion with our Board of Directors and public health,
the Kittitas County Chamber of Commerce has chosen to postpone the 18th Annual
Winterhop Brewfest with the future date being set to Saturday, February 26, 2022 from
12 p.m to 5 p.m.
There are many factors that have contributed to this decision being ongoing supply
chain issues, brewery availability, weather, and of course public health. The Kittitas
County Chamber of Commerce believes that in February this event will provide a
positive guest experience. All current ticket holders will be transferred to the new event
date, all purchased tickets will be eligible for a refund if chosen to do so.
For more information regarding Winterhop Brewfest you can visit our website at:
www.kittitascountychamber.com/winterhop-brewfest/. If you have any questions, please
contact our Director of Tourism and Events, Matt Anderson at:
matt@kittitascountychamber.com or call our office at (509) 925-2002.
About the Kittitas County Chamber of Commerce: The Kittitas County Chamber of
Commerce is the largest business support and development organization in Kittitas
County, and one of the largest in Central Washington. With over 500 members
representing every business sector, the Chamber and its committees oversee
county-wide tourism promotion and economic development initiatives and a range of
business support tools including publications, web services, seminars and even
leadership development for a new generation.
###