Volunteers Commit to Helping at Kittitas County Vaccine Clinic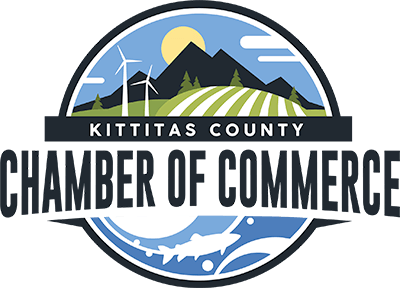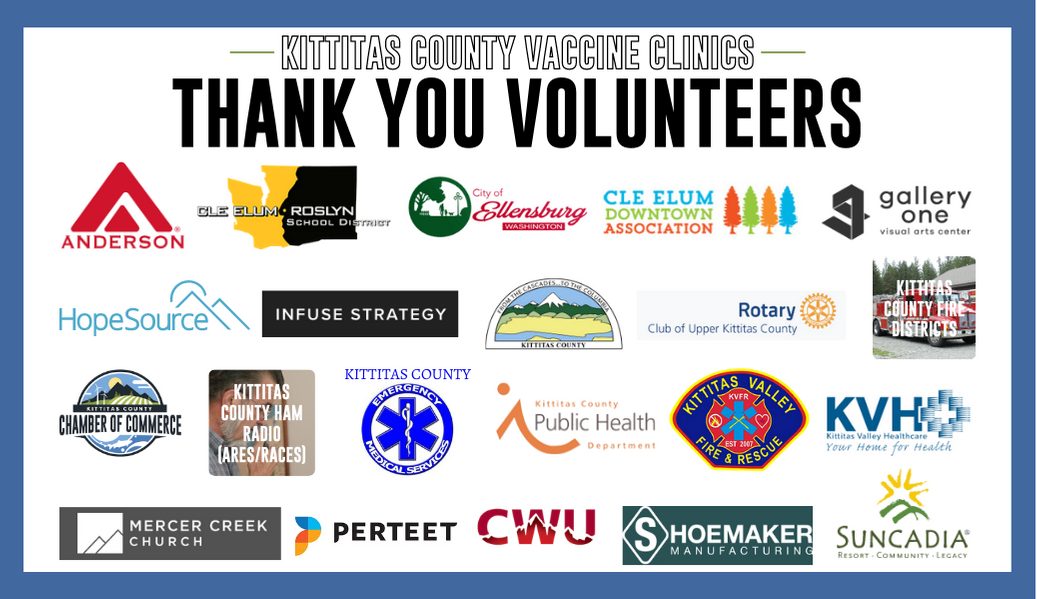 "Kittitas County currently has over 250 volunteers assisting with this effort," said Kittitas County Incident Commander Darren Higashiyama
The agencies involved in volunteering at the vaccine clinics include Anderson Hay & Grain, Central Washington University, Cle Elum-Roslyn School District Staff and Nurses, City of Ellensburg, Cle Elum Downtown Association, Gallery One Visual Arts Center, HopeSource, Infuse Strategy LLC, Kittitas County, Kittitas County Fire Districts, Kittitas County Ham Radio (ARES/RACES), Kittitas County EMS, Kittitas County Search and Rescue, Kittitas Valley Healthcare, Mercer Creek Church, Perteet, Shoemaker Manufacturing, Suncadia, and Upper Kittitas County Rotary.
Higashiyama states, "There is no job too big or too small, their attitude is, whatever it takes. The mantra of 'whatever it takes', is what makes this community so special."
In the first week (January 25-29), the vaccine clinics were able to administer 2,165 COVID-19 vaccines. To date, Kittitas County has administered over 6,000 vaccines at these clinics. They could not have done it without the efforts of the many volunteers and businesses involved.
About the Kittitas County Chamber of Commerce: The Kittitas County Chamber of Commerce is the largest business support and development organization in Kittitas County, and one of the largest in Central Washington. With just over 498 members representing every business sector, the Chamber and its committees oversee county-wide tourism promotion and economic development initiatives and a range of business support tools including publications, web services, seminars, and even leadership development for a new generation.
###
Media Contact:
Emily Masseth, Communications Manager
emily@kittitascountychamber.com