Enterprise Challenge Contestants Moving on to Trade Show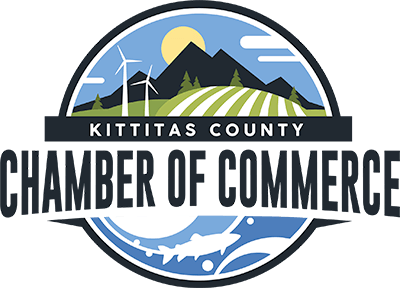 YAKIMA, WA - February 3, 2021 - Yakima County Development Association and the Kittitas County Chamber of Commerce officially announce the Enterprise Challenge contestants that are moving on to the Trade Show, the second round of the business plan competition.
Contestants completed extensive workshops in business finance, human resource, real estate, marketing, technology and also received individual coaching from industry experts. Through the workshops and individual
assistance, contestants formed a business plan pitch that was judged and scored to determine the top thirteen that move forward in the competition.
Enterprise Challenge Trade Show contestants include…
Basecamp Outfitters, Kittitas County - Local source for outdoor gear that is proudly source from sustainable and ethical companies so you can feel good about getting out there.
Fringe-Indoor Golf, Yakima County – Using the latest in golf technology, Fringe offers individuals of all skill levels a year-round gathering place to play and improve their game.
Harmony Hill Candle Company, Yakima County – Hand poured, beautifully scented soy candles that are smooth burning, long lasting, and eco-friendly.
High Desert Fermentation, Yakima County - Creating small batch hand-crafted hard cider that utilize apples and apple varieties that would have gone to waste.
KORE Business Services, Yakima County - Bookkeeping solutions for small businesses with limited resources who need to bridge the gap between themselves and their accountant.
Sage Rat, Yakima County - Sage Rat is a new winery in Yakima, Washington creating unique, affordable, small-batch wines geared toward customers with a curious palate.
Schab's Bier Den LLC, Yakima County - Locally owned shop offering PNW craft beverages & brews in bottles, cans & tap rotations with personalized service.
Secret Valley Farm, Kittitas County - Creating small batch premium jams and jellies; seasonally created, scratch-made with locally sourced ingredients.
Selah Springs Brewing Company (Hop Heritage, LLC), Yakima County - Offering the unique experience to have local craft beer in our brewpub that revives Selah's hop heritage to benefit and serve the community.
Sunnyside Meat Packers LLC, Yakima County - Your FIRST CHOICE for cutting and curing, no long waits and no one turned away! Sunnyside Meat Packers does their own cure and smoking in-house.
The Tap, Yakima County - Self-pour taproom, offering 50 rotating taps of craft beer, wine, and cider.
Vital Agronomics, Yakima County - Taking the guesswork out of farming with science-based solutions and
predictive analytics.
Washington Moving Company, Yakima County - To provide professional household goods relocation services and expert furniture moving/storage.
At the Trade Show, approximately 12 judges will meet and evaluate contestants ventures and choose the top finalists that will move into the third and final round of the competition. Each are ultimately vying for the
winner's circle of $17,500 in cash prizes
In order to follow the current health and safety guidelines, the Trade Show portion of the competition is CLOSED to the public. Media is invited to meet Enterprise Challenge Trade Show contestants on the day of the Trade Show. To schedule a time with those contestants, please contact Jess Camacho at 206-947-5647
###
About Yakima County Development Association:
Yakima County Development Association is a private non-profit economic development organization committed to enhancing the income, quality of life, and employment stability of Yakima County residents. Since 1985, the Yakima County Development Association has served over 100 businesses annually, created 5,750 new jobs at over 150 businesses, and facilitated $490 million in investments in Yakima County businesses.
About the Kittitas County Chamber of Commerce:
The Kittitas County Chamber of Commerce is the largest business support and development organization in Kittitas County, and one of the largest in Central Washington. With 497 members representing every business sector, the Chamber and its committees oversee county-wide tourism promotion and economic development initiatives and a range of business support tools including publications, web services, seminars and even leadership development for a new generation.
Contact:
Yakima County Development Association
Jessica Camacho, Communication and Events Manager
jess@ycda.com, 206-947-5647
Kittitas County Chamber of Commerce
Darby Grimes, Business Development Coordinator
darby@kittitascountychamber.com, 509-833-4734