The Kittitas County Chamber of Commerce is Holding Candidate Forums for the Upcoming General Election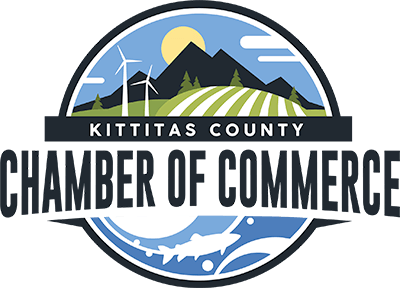 ELLENSBURG, WA – September 29, 2020 - The Kittitas County Chamber of Commerce will be holding three candidate forums for the upcoming Kittitas County general election. The public can tune into these Candidate Forums via Zoom and/or Facebook live. The forums will also be broadcasted on ECTV and Inland Network.
Tuesday, October 13 at 6 p.m. with the Sheriff Candidates, Clay Myers and Bart Olson.
Wednesday, October 14 at 6 p.m. with the District 1 Commissioner Candidates, Kristin Ashley (R) and Cory Wright (R), the District 2 Commissioner Candidates, Jerry Martens (R) and Laura Osiadacz (R), and the PUD Commissioner Candidates, Rick Catlin and Patrick Kelleher.
Thursday, October 15 at 6 p.m. with the 13th District Representative Candidates, Eduardo Castañeda-Díaz and Tom Dent and 8th Congressional District Representative Candidate, Jesse Jensen.
The Zoom links and description of each forum can be found at kittitascountychamber.com/chamber-webinars-and-qa-sessions. Questions for all candidates can be asked in advance at business.kittitascountychamber.com/form/view/20188. Questions about the forums can be directed to the Kittitas County Chamber of Commerce CEO Amy McGuffin at amy@kittitascountychamber.com or to the Membership Director Gemma Hollingsworth at gemma@kittitascountychamber.com.
About the Kittitas County Chamber of Commerce: The Kittitas County Chamber of Commerce is the largest business support and development organization in Kittitas County, and one of the largest in Central Washington. With 487 members representing every business sector, the Chamber and its committees oversee county-wide tourism promotion and economic development initiatives and a range of business support tools including publications, web services, seminars and even leadership development for a new generation.
###