Independence Day Celebration & Fireworks Show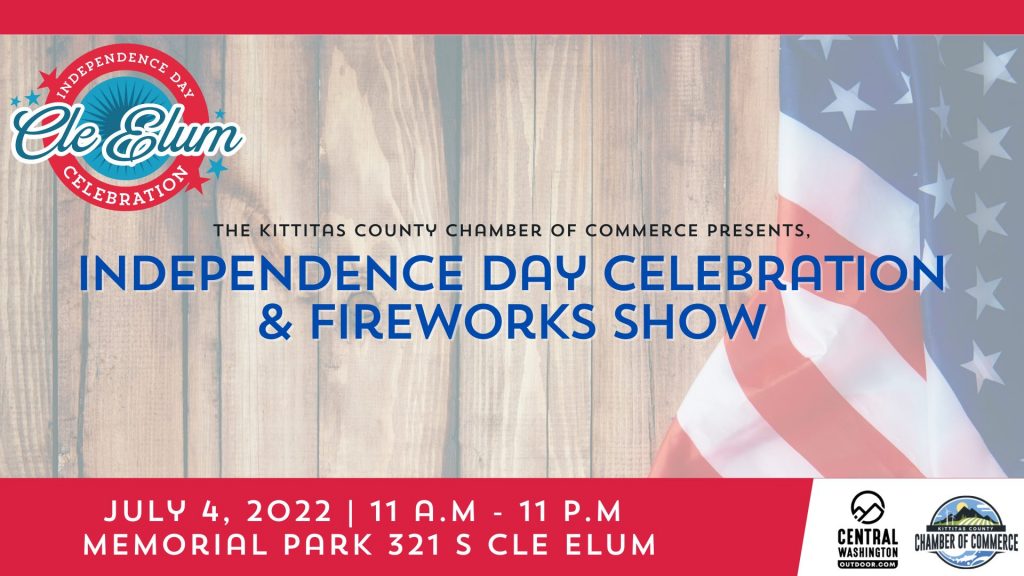 The Kittitas County Chamber of Commerce invites you to the community Independence Day Celebration on July 4, 2022, from 11 a.m to 11 p.m  at Memorial Park in Cle Elum. 
The Independence Day Celebration at Memorial Park will include a kid zone with local vendors, activities and a bounce house. Attendees can also expect food trucks, a beer garden with an assortment of beverages, rotating music and entertainment throughout the day.
This event is free to the public with the exception of all food and the beer garden. More information about this event can be found on the Kittitas County Chamber of Commerce Facebook event page. 
If you have any questions, please email the Director of Tourism and Events Matt Anderson, or Event Coordinator, Gemma Withrow.
Thank you for being a sponsor for the 2022 Independence Day Celebration.
Interested in sponsoring this event? Contact us today by filling out our form below.
If you are interested in volunteering at our Independence Day Celebration, you can signup at the button below.
Photos from the Independence Day Celebration in 2021