Kittitas County Chamber of Commerce Holds Legislative Day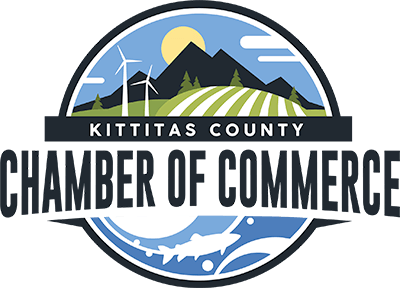 ELLENSBURG, WA – December 2, 2020 - Join the Kittitas County Chamber of Commerce for the 2020 Legislative Day on December 10, 2020 from 10 a.m. to 4 p.m. with the 13th District Representatives; Representative Tom Dent, Representative Alex Ybarra and Senator Judy Warnick. Public questions for these Legislators can be asked online before the event date at business.kittitascountychamber.com/form/view/21575. These questions will be addressed in the last hour of this event.
Local municipalities, organizations and school districts will also be presenting on the current items they are working on and looking ahead to what is needed in 2021 for them to be successful.
Please contact the Kittitas County Chamber of Commerce Communications Manager Emily Masseth at emily@kittitascountychamber.com or call (509) 925-2002 if you have any additional questions.
ZOOM WEBINAR DETAILS 
Link: https://us02web.zoom.us/j/81307838762
Webinar ID: 813 0783 8762
About the Kittitas County Chamber of Commerce: The Kittitas County Chamber of Commerce is the largest business support and development organization in Kittitas County, and one of the largest in Central Washington. With 496 members representing every business sector, the Chamber and its committees oversee county-wide tourism promotion and economic development initiatives and a range of business support tools including publications, web services, seminars and even leadership development for a new generation.
###
Media Contact:
Emily Masseth, Communications Manager