Chamber News | October 18 – 24, 2020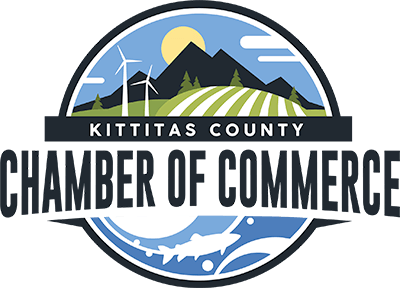 SBDC & PTAC Government Contracting Workshop Series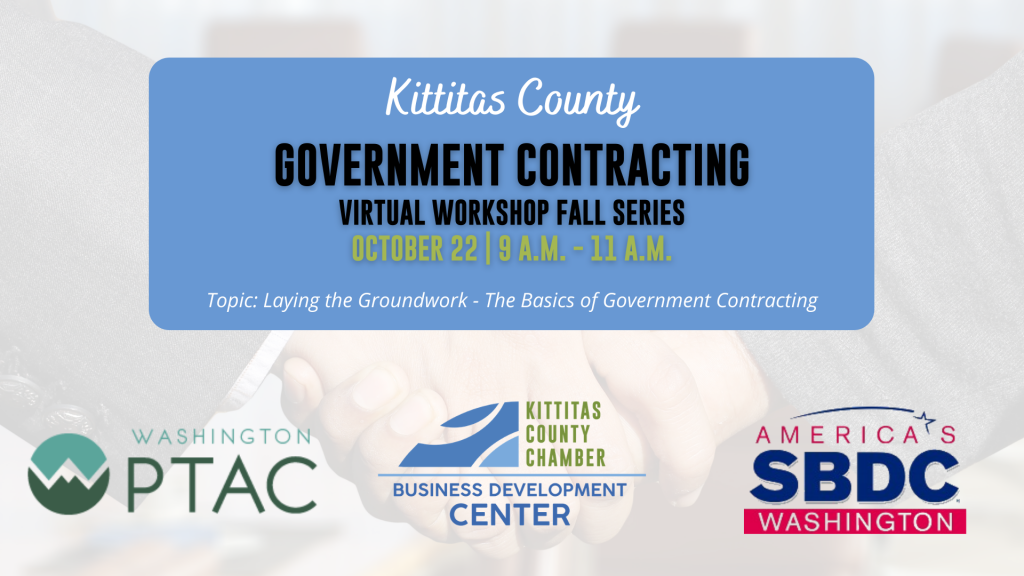 Join the Washington Small Business Development Center and Washington Procurement Technical Assistance Center on Thursday October 22 from 9 a.m. to 11 a.m. for workshop #1 of a series of 5: Laying the Groundwork - The Basics of Government Contracting.
This series is dedicated to helping small business owners learn about government procurement and contracting with large companies.
SBDC Workshops with Advisor Liz Jamieson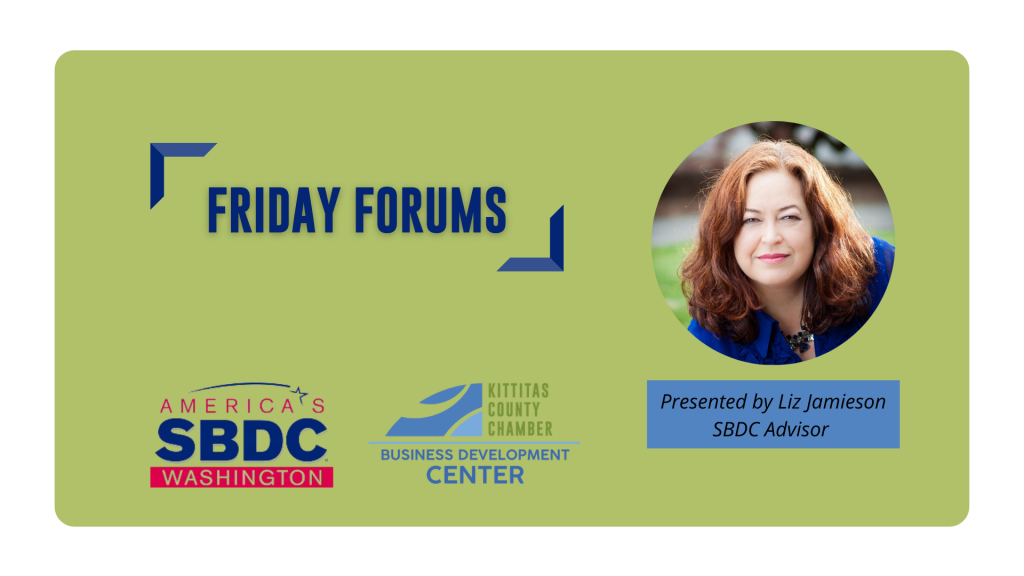 Join the Washington Small Business Development Center for their brand new FREE workshop series. The first two workshops begin this week!
October 21, 8-10 a.m. – Planning, Assessing & Expanding Your Web Site. In these crazy times, many businesses are relying on their websites and on eCommerce more than ever. This is a virtual class for business owners, to talk through the specifics of preparing to build your site and/or evaluating your existing site. We'll talk about what to look for in a web designer and in your design contract, and how to put together all of the materials for your site.
October 23, 8-10 a.m. – Loan Prep Class. In this class, we'll talk about what you need to do be fully prepared for loan conversations and presentations, so that you can actually be considered for a small business loan. You'll also receive a checklist of items and tasks so that you know what to do in order to prepare the best loan package possible, and you'll come to understand how bankers screen potential loan candidates.
Kittitas County Business Feedback Survey
The Kittitas County Chamber of Commerce is looking for feedback from our members and local businesses. We want to know what resources you might need going forward and what the Chamber can do to assist and continue advocating for small businesses! Take the survey here.
Introducing Small Business Development Center Advisor, Liz Jamieson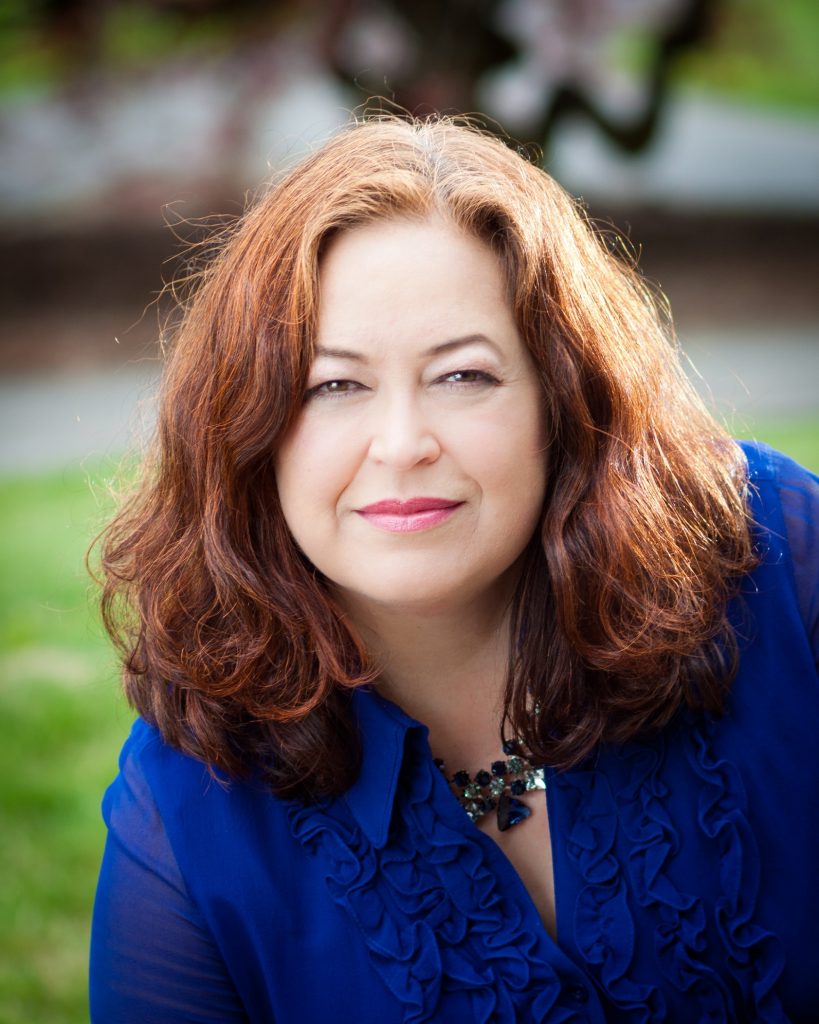 On July 29 at 9:30 a.m., we introduced our Business Development Center SBDC Advisor, Liz Jamieson live on our Facebook page. Go to our Facebook page now to learn a little bit about our teams new addition. If you as a business would like to schedule a free, confidential, one-on-one appointment with Liz for help with your business it whatever stage it may be in, go to our website now.
Kittitas County Chamber Informational Webinar Series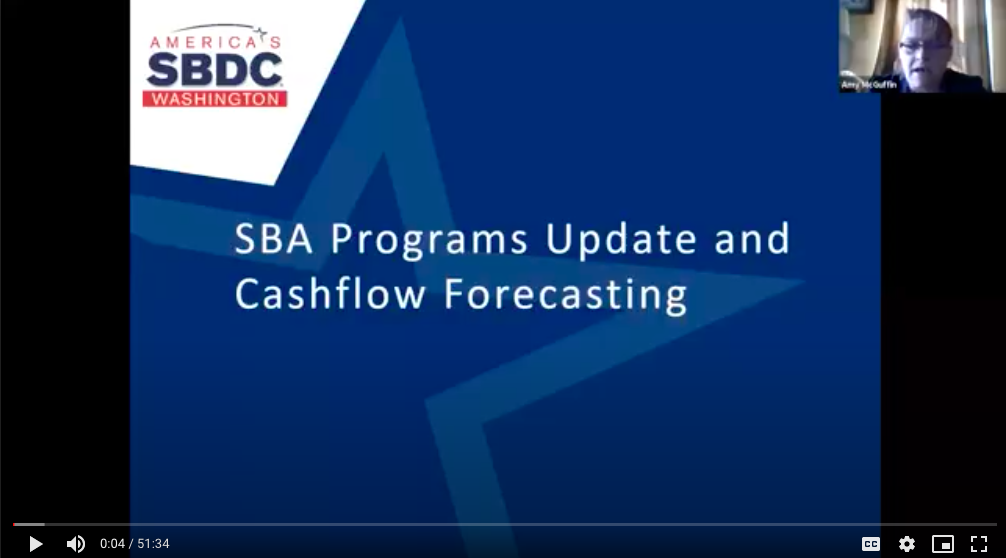 To help businesses stay informed during this time, the Kittitas County Chamber of Commerce has been hosting virtual meetings with various organizations such as the SBA, the SBDC, HR Specialists, Local Legislators, and Public Health Officer Dr. Larson, with more to come. To view these webinars, visit our Chamber Webinars and Q&As Page.
Chamber on the Road
As the county continues to open up, the Kittitas County Chamber of Commerce is helping promote our member businesses. Not only do we have the #MemberMonday and #FeatureFriday social media campaign about one of our member businesses, our CEO Amy McGuffin will be hitting the road and visiting our chamber members in a new video series entitled Chamber on the Road. During these videos, Amy will be conducting interviews with our member businesses to discuss who they are, and what steps they have taken to get back up and running. This week's Chamber on the Road episode was with the Kittitas County Early Learning Coalition. Tune into our Facebook page or Instagram page on Friday's at 4:30 p.m. to watch the next episode. Thank you to our 2020 Chamber on the Road sponsors Kelleher Motor Company, Yakima Federal Savings and Loan Association, and Evergreen Home Loans.
Washington State Mask Directive & Gathering Restrictions
On July 2, Washington State implemented an extension on the masking requirement in response to COVID-19. Per the Governor, businesses are required to have their employees and customers wear face coverings. Under this proclamation, businesses may not serve any customer, services or goods, if they do not comply. The only exception to this rule is if you have a medical condition or disability that will not allow you to safely wear a mask.
View the entire directive here
Governor orders go into effect on July 20, to limit the spread of COVID-19 by limiting the number of people who are allowed to gather together. Kittitas County is now required to reduce gatherings from 50 people to 10 people. The requirement to limit interaction to 10 people applies to all gatherings with the exception of church gatherings at this time.
View the entire directive here
On July 23, the Governor rolled back some activities such as weddings and funerals. Receptions are prohibition and ceremonies are permitted with the occupancy of 20 percent or 30 people, whichever is less. For restaurants and bars, indoor dining is now limited to household members, alcohol sales must end at 10 p.m., table size is reduced to 5 people and a total occupancy to 50 percent. Game areas must also close and bars will close indoor service. Do you want to say something about getting your license switched over? Gyms and fitness centers will be limited to 25 percent capacity. Movie theatre's will reduce their occupancy from 50 to 25 percent. All of this will go into effect July 30 besides the wedding and funeral regulations, which go into effect August 6.
View the entire directive here
On September 22, the Governor put out a new mandate on Phase 2 and 3 Miscellaneous Venues COVID-19 Requirements. Consistent with the Governor's Safe Start-Stay Healthy Plan, receptions (other than for limited weddings and funerals), networking events, and live-entertainment are prohibited. The following activities are permitted, provided they cannot be performed virtually: Business meetings, training, and testing (or substantially similar activity). Indoor capacity in each room or separate building is limited to 30% capacity (per fire marshal code) or 200 people, whichever is less, as long as six feet of physical distance can be maintained by all attendees. This excludes venue staff.
View the entire directive here
On October 6, the Governor made updates to Washington's Safe Start reopening plan. The changes seek to align guidance and adjustments to regulations of several industries.
View the entire directive here
Business Re-opening Support
Kittitas County Chamber of Commerce and additional municipalities have put together resources for potential business re-opening; including safety plan information, policy samples, re-opening safety plan templates, sample signage for display, and additional helpful links. It is required by Washington State for businesses have a protocol set in place before re-opening. Click here for more information.
Support Local - Phase 3 Business Hours Update
Has your business changed hours of operation, added take out/delivery/ dine in options, or have an online shopping tool you would like publicized? Check out our Support Local page on our website! Don't see your business listed, or have updated info? Fill out this form and we will update within 24 hours.
Support Resources for Kittitas County
Businesses and community members of Kittitas County can find the most up to date information regarding protocol for COVID-19 on our website, along with links to other resources.
Any businesses that have been affected by COVID-19 should fill out the Estimated Disaster Economic Injury Worksheet. This form is not required, but is a convenience in clarifying the supporting documentation the state is required to submit to the U.S. Small Business Administration when requesting an Economic Injury Disaster Loan Declaration.
Washington Small Business Development Center Webinars 
The Washington Small Business Development Center provides small businesses guidance through their webinars. The webinars range from business growth to loan assistance to business resilience. Check out this link to find extra help during this hard time.
Washington Employment Security Department and WorkSource Resources 
During this time of uncertainty, resources such as WorkSource and the Washington Employment Security Department (ESD) have a high demand for unemployment benefits and retaining jobs. ESD is offering webinars for those needing help with unemployment. Register for the webinar here. If you need help creating a resume or finding a job contact WorkSource Kittitas County at lchouinard@pfp.org or call (509) 925-5311.