Chamber News | June 14 – June 20, 2020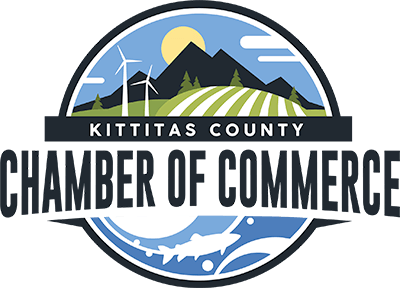 Our Visitor Centers are Now Open
If you are in need of a one-one-one appointment, Firewood Permits, Forest Passes, and/or information about Kittitas County; our Kittitas County Chamber of Commerce office and the Ellensburg and Cle Elum Visitor Centers are officially open as of Monday. Our Downtown Ellensburg Visitor Center will be opening this Saturday. Please be courteous to the social distancing rule as it is still being observed. For more information, please email info@kittitascountychamber.com or call (509) 925-2002.
Kittitas County Chamber of Commerce Office

609 N Main Street, Ellensburg WA 98926 | (509) 925-2002

Monday – Friday | 9 a.m. – 5 p.m.
Ellensburg Visitor Center

609 N Main Street, Ellensburg, WA 98926 | (509) 925-2002 Monday – Friday | 9 a.m. – 5 p.m.
Saturday & Sunday | 10 a.m. – 2 p.m.
Cle Elum Visitor Center

312 W 1st Street, Cle Elum, WA 98922 | (509) 674-6880

Monday – Saturday | 10 a.m. – 4 p.m.
Ellensburg Downtown Visitor Center

111 W 4th Avenue, Ellensburg, WA 98926

Saturday | 9 a.m. – 1 p.m.
The Kittitas County Chamber of Commerce Announces the First Program at the Business Development Center
The Kittitas County Chamber of Commerce is pleased to announce the establishment of our Business Development Center (BDC). Located at 216 North Pennsylvania Avenue in Cle Elum, this unique resource will provide counseling services for businesses in all stages of development, workshops, classes, networking events and more.
The Kittitas County Chamber of Commerce is launching its first program at the BDC with Dreamweaver Consulting. Chief Dreamer Crystal Church is providing an intimate 6-month program for five women through business exploration, time bending, marketing strategies and outreach. Each week, the participants will receive pieces of knowledge surrounding business development to help pivot their business to success. If you are interested in shifting your business and life in a positive direction, this program is right for you. This 6-month in-depth program is $200 per month and allows five women in business to join. Registration is open from June 10 to June 22 with the program set to start on June 29. Please register at kittitascountychamber.com/business-development-center/. Registration is on a first come, first serve basis and there are only 3 spots left!
The Kittitas County Chamber of Commerce will be having a grand opening of the BDC at a later date. For more information about the BDC or the Dreamweaver Consulting Women in Business Adventure, please email the Kittitas County Chamber of Commerce CEO Amy McGuffin at amy@kittitascountychamber.com.
The 2020 Pioneer Days Parade is Going Virtual
The Kittitas County Chamber of Commerce remains committed to the health and well-being of our members and community. After much deliberation with our Board of Directors, the Kittitas County Public Health Department, the City of Cle Elum and Washington State Department of Transportation (WSDOT), the Kittitas County Chamber of Commerce regrets to inform the cancellation of the 2020 Annual Pioneer Days Parade. Instead, we will be making a virtual parade video to share. If you are able to safely gather as a small group, or if one person from your group would like to participate, this is all you need to do. Dress up in something fun or find another visual component for your video (optional). Send our Director of Tourism and Events Madison Ford a 5-20 second video of you introducing your organization, sending well wishes, etc. by Saturday, June 20th.
EX: "Hey all! This is (Pete and Suzan) from (Kittitas County Nonprofit). We have had a great year providing school lunches for youth across the county. It has been a hard year for everyone, but we are stronger together and here for good. Let today be a day of celebration, memories, and family. Happy Independence Day from us to you!" This must be in landscape (sideways) position, and can simply be filmed on a phone. Thats it! We will post it on Facebook on Independence Day.
The Kittitas County Chamber of Commerce will still be holding the Annual Fireworks Show on July 4, 2020 at 9 p.m. at Memorial Park in Cle Elum. To maintain social distancing, the Kittitas County Chamber of Commerce asks families to stay inside their own vehicles, or in the bed of their vehicles at this time. For those that cannot attend, the Fireworks Show will be broadcasted live on Inland Networks' local channel and on the Kittitas County Chamber of Commerce Facebook page.
2020 Kittitas County Candidate Forums
The Kittitas County Chamber of Commerce will be hosting virtual Candidate Forums for the upcoming August 4th Primary Elections. The Forums will be held virtually through Zoom every Wednesday and Thursday beginning July 1st. Follow our Facebook Page and keep an eye on your email for more information!
Please submit your questions here
Washington State Mask Directive
On June 8, Washington State implemented a new masking requirement in response to COVID-19. Per the Governor, all businesses are required to have employees wear cloth face coverings at the job site at all times. The only exception to this new rule is for employees who do not share an office or for employees who cannot wear a mask due to a medical condition or disability.
View the entire directive here
Kittitas County Chamber Informational Webinars
We would like to extend our member exclusive informational webinar to the public on Thursday, June 18 at 2 p.m., as we facilitate a part two of our virtual informational session with the Education Panel. We will have local superintendents from our county, as well as Representative Tom Dent on to discuss their plans for the fall, legislation regarding schools and daycare, and answering any questions you may have. We will be recording this meeting for those who cannot make it to be posted on the Chamber's Facebook and website.
Please email our Membership Director Gemma Hollingsworth at gemma@kittitascountychamber.com for the meeting ID and password. If you wish to input questions for the speakers to answer during the call, please email them to Gemma.
MEETING DETAILS
Link: https://us02web.zoom.us/j/81725396618
Some of our previous virtual meetings include a variety of organizations such as the SBA, the SBDC, Local Legislators, and Public Health Officer Dr. Larson, and more to come. To view these webinars, visit our Chamber Webinars and Q&A Sessions page. If you have a topic you would like covered during our informational webinars, submit your topic here!
New Funding Opportunity through the City of Ellensburg
The City of Ellensburg has received federal CARES funding from the Washington State Department of Commerce to assist small businesses and individuals adversely impacted by the COVID-19. The Ellensburg City Council is dedicated to making as much of this money as possible available to support the businesses and individuals that make us the community that we are.
Small businesses in Ellensburg may request grant funding to avoid permanent closure and/or to pay past due utility bills that resulted from the COVID-19 pandemic. Up to $10,000 may be requested, and the deadline for applications is 5 PM June 19, 2020. IF YOU SUBMITTED AN APPLICATION TO THE WORKING WASHINGTON PROGRAM MANAGED BY THE KITTITAS COUNTY CHAMBER, AND YOUR BUSINESS IS LOCATED IN ELLENSBURG YOU NEED NOT RE-APPLY; we will include your Working Washington application for grant funding consideration within this program.
Kittitas County Community Recovery Fund
The Community Recovery Fund is established to accept monetary donations from individuals, businesses and organizations, both local and abroad, to help bridge the gap between state and federal funds to assist our Kittitas County families, friends and neighbors in recovering from the impact of COVID-19. Distribution of these funds will be based on the needs of Kittitas County residents as reviewed and recommended by the Community Recovery Fund Committee. Basic needs and unexpected expenses due to COVID-19 measures will be given priority. Click here to donate. In need of assistance?
Click Here for The Community Recovery Fund Application
Business Re-opening Support
Kittitas County Chamber of Commerce and additional municipalities have put together resources for potential business re-opening; including safety plan information, policy samples, re-opening safety plan templates, sample signage for display, and additional helpful links. It is required by Washington State for businesses have a protocol set in place before re-opening. Click here for more information.
Support Local – Phase 2 Business Hours Update
Has your business changed hours of operation, added take out/delivery/ dine in options, or have an online shopping tool you would like publicized? Check out our Support Local page on our website! Don't see your business listed, or have updated info? Fill out this form and we will update within 24 hours.
Support Resources for Kittitas County
Businesses and community members of Kittitas County can find the most up to date information regarding protocol for COVID-19 on our website, along with links to other resources.
Any businesses that have been affected by COVID-19 should fill out the Estimated Disaster Economic Injury Worksheet. This form is not required, but is a convenience in clarifying the supporting documentation the state is required to submit to the U.S. Small Business Administration when requesting an Economic Injury Disaster Loan Declaration.
Available Loans and Grants
For information about available loans and grants go to our website. Please contact the Kittitas County Chamber of Commerce CEO Amy McGuffin or call (509) 925-2002 if you would like more information or have additional questions.
Business Economic Recovery Call | Every Tuesday | Noon
In order to continue providing accurate, timely information for the business community impacted by COVID-19, the Kittitas County Community Resource and Economic Recovery group, comprised of representatives from business associations, business owners, community members, local government officials, and social support agencies, invites businesses to call in each Tuesday at noon to get up-to-date information about the availability of resources in support of businesses reopening, and to ask questions pursuing resources and support to meet their needs.
In order to prepare for each Tuesday, the Kittitas County Chamber will take questions from businesses and community members in Kittitas County now in order to efficiently answer as many questions as possible during the call. Input your questions here!
Every Tuesday at noon, call (408) 418-9388 with 960748174 as the access code in order to get the most up-to-date information relating to COVID-19.
Kittitas County Survey
The Kittitas County Chamber of Commerce and partners know that you have been hit hard by the closures, restrictions, and shelter-in-place guidelines resulting in the spread of COVID-19.
We are working on a way to ensure that you get the support you need during this time. In an effort to capture this information, we ask that you please complete the included survey and offer additional comments wherever needed to help us learn how to better serve you during this time.
A response team has been created to review the results in order to implement support services. If you have questions contact the Kittitas County Chamber of Commerce CEO Amy McGuffin.
Washington Small Business Development Center Webinars
The Washington Small Business Development Center provides small businesses guidance through their webinars. The webinars range from business growth to loan assistance to business resilience. Check out this link to find extra help during this hard time.
Washington Employment Security Department and WorkSource Resources
During this time of uncertainty, resources such as WorkSource and the Washington Employment Security Department (ESD) have a high demand for unemployment benefits, especially with the opening of the Pandemic Unemployment Assistance (PUA) funding. ESD is offering webinars for those needing help with unemployment. Register for the webinar here.
Gift Card Giveaways on Social Media
The Kittitas County Chamber of Commerce is continuing our support for the businesses in Kittitas County, especially during this tough time. We bought $1,000 worth of gift cards from businesses in the county and will be giving them away periodically on social media. Tune into our Facebook page to get more information about each giveaway.
Stay Positive Practice Self Care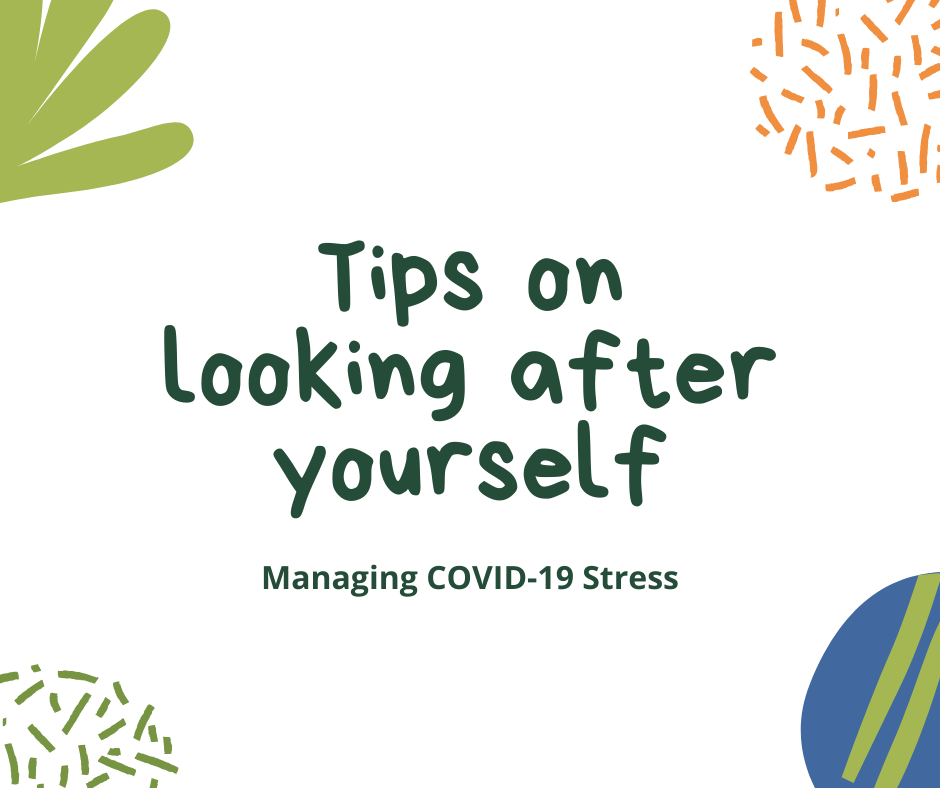 Take a break from the news: Information overload can be upsetting. Make an effort to switch off your screens once in a while.

Take care of your body: Meditate, eat well-balanced meals, take deep breaths. Aside from staying safe, stay healthy.

Make time to unwind: Use a few minutes of your day to do something you enjoy.
Connect with others: Talk to people you trust about your concerns and how you're feeling.