Chamber News | May 10 - 16, 2020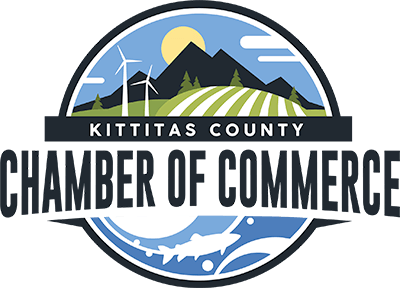 Business Re-opening Support
Kittitas County Chamber of Commerce and additional municipalities have put together resources for potential business re-opening; including safety plan information, policy samples, re-opening safety plan templates, sample signage for display, and additional helpful links. It is required by Washington State that businesses have a protocol set in place before re-opening. Click here for more information.
Available Loans and Grants
Washington State Department of Children, Youth and Families COVID-19 Child Care Grant
The Washington State Department of Children, Youth, and Families (DCYF) is grateful for the continued commitment and dedication that child care providers have demonstrated to the children and families in our state during the COVID-19 pandemic.
DCYF is offering support to child care providers under the Child Care Development Block Grant's CARE Act. This critical support is in the form of a grant to any licensed child care provider in Washington State that is open on the date of the grant release and providing child care.
Providers will log into the WA Compass Provider Portal and select the Child Care COVID-19 Grant tab. The provider will answer a short series of questions and agree to continue to provide child care. All questions must be answered for the application to be submitted. Once a provider submits a completed application, it will move to the "accepted" status.
Economic Injury Disaster Loan (EIDL) for Agriculture and Small Businesses
The SBA is now accepting #COVID19 Economic Injury Disaster Loan and Advance applications for agricultural small businesses on a limited basis. SBA's EIDL portal will reopen today as a result of funding authorized by Congress through the Paycheck Protection Program and Healthcare Enhancement Act.
For agricultural businesses that submitted an EIDL loan application through the streamlined application portal prior to the legislative change, SBA will move forward and process these applications without the need for re-applying. All other EIDL loan applications that were submitted before the portal stopped accepting new applications on April 15 will be processed on a first-in, first-out basis.
For more information about available loans and grants go to our website. Please contact the Kittitas County Chamber of Commerce CEO Amy McGuffin or call (509) 925-2002 if you would like more information.
Business Economic Recovery Call | Every Tuesday | Noon 
In order to continue providing accurate, timely information for the business community impacted by COVID-19, the Kittitas County Community Resource and Economic Recovery group, comprised of representatives from business associations, business owners, community members, local government officials, and social support agencies, invites businesses to call in each Tuesday at noon to get up-to-date information about the availability of resources in support of businesses reopening, and to ask questions pursuing resources and support to meet their needs.
In order to prepare for each Tuesday, the Kittitas County Chamber will take questions from businesses and community members in Kittitas County now in order to efficiently answer as many questions as possible during the call. Input your questions here!
Every Tuesday at noon, call (408) 418-9388 with 960748174 as the access code in order to get the most up-to-date information surrounding COVID-19.
Kittitas County Survey 
The Kittitas County Chamber of Commerce and partners know that you have been hit hard by the closures, restrictions, and shelter-in-place guidelines resulting in the spread of COVID-19.
We are working on a way to ensure that you get the support you need during this time. In an effort to capture this information, we ask that you please complete the included survey and offer additional comments wherever needed to help us learn how to better serve you during this time.
A response team has been created to review the results in order to implement support services. If you have questions contact the Kittitas County Chamber of Commerce CEO Amy McGuffin.
Support Kittitas County
Businesses and community members of Kittitas County can find the most up to date information regarding protocol for COVID-19 on our website, along with links to other resources.
Any businesses that have been affected by COVID-19 should fill out the Estimated Disaster Economic Injury Worksheet. This form is not required, but is a convenience in clarifying the supporting documentation the state is required to submit to the U.S. Small Business Administration when requesting an Economic Injury Disaster Loan Declaration.
Has your business changed hours of operation, added take out/delivery options, or have an online shopping tool you would like publicized? Check out our Support Local page on our website! Don't see your business listed, or have updated info? Fill out this form and we will update within 24 hours.
For more information or additional help, please contact the Kittitas County Chamber of Commerce CEO Amy McGuffin or our Membership Director Gemma Hollingsworth.
Washington Small Business Development Center Webinars 
The Washington Small Business Development Center provides small businesses guidance through their webinars. The webinars range from business growth to loan assistance to business resilience. Check out this link to find extra help during this hard time.
Washington Employment Security Department Webinars 
During this time of uncertainty, resources such as WorkSource and the Washington Employment Security Department (ESD) have a high demand for unemployment benefits, especially with the opening of the Pandemic Unemployment Assistance (PUA) funding. ESD is offering webinars for those needing help with unemployment. Register for the webinar here. 
Firewood Permits Are Now Available
Need your 2020 Firewood Permit? Bring your driver's license, vehicle and/or trailer information (make, model, year, license plate number), and a form of payment to our Ellensburg Visitor Center. We are open Monday through Friday from 10 a.m. to 2 p.m. The safety of our staff and the public is very important to us; social distancing will be observed. For more information, please email info@kittitascountychamber.com or call (509) 925-2002.
Gift Card Giveaways on Social Media
The Kittitas County Chamber of Commerce is continuing our support for the businesses in Kittitas County, especially during this tough time. We bought $1,000 worth of gift cards from businesses in the county and will be giving them away periodically on social media. Tune into our Facebook page to get more information about each giveaway.