Chamber News | March 29 - April 4, 2020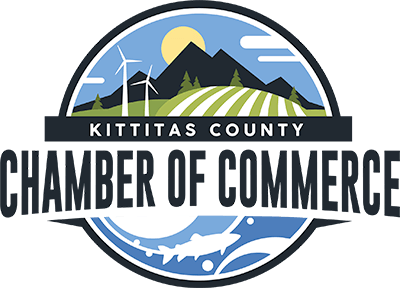 Updated Information About COVID-19
Businesses and community members of Kittitas County can find the most up to date information regarding protocol for COVID-19 on our website, along with links to other resources.
Any businesses that have been affected by COVID-19 should fill out the Estimated Disaster Economic Injury Worksheet. This form is not required, but is a convenience in clarifying the supporting documentation the state is required to submit to the U.S. Small Business Administration when requesting an Economic Injury Disaster Loan Declaration.
Businesses that have changed their hours or closed temporarily should fill out the Special Business Hours Form on our website to inform the citizens in Kittitas County. Updates to this page are made on a daily basis as changes arise.
For more information or additional help, please contact the Kittitas County Chamber of Commerce CEO Amy McGuffin at or at (509)925-2002.
Washington Small Business Development Center Webinars
The Washington Small Business Development Center provides small businesses guidance through their webinars. The webinars range from business growth to loan assistance to business resilience. Check out this link to find extra help during this hard time.
WorkSource Kittitas County Webinars
During this time of uncertainty, resources such as WorkSource have a high demand for their benefits. WorkSource is offering a webinar for those needing help with unemployment. Register for the webinar here.
CARES Act
Are you curious about The Coronavirus Aid, Relief, and Economic Security (CARES) Act? The U.S. Chamber of Commerce has put together a Coronavirus Emergency Loans Small Business Guide and Checklist. For the list of questions you may be asking— and what you need to know, click here.
Gift Card Giveaways on Social Media
The Kittitas County Chamber of Commerce is continuing our support for the businesses in Kittitas County, especially during this tough time. We bought $1,000 worth of gift cards from businesses in the county and will be giving them away periodically on social media. The next giveaway will be on April 3 at 12 p.m. Tune into our Facebook to get more information about each giveaway.
Resources for Meetings
Because so many important meetings have been postponed or cancelled, we understand it's been difficult to communicate lately with your employees, family members, business leaders, etc.
We've done some research for you that may help keep you in touch with all the right people following the social distancing guidelines:
-Skype for Business: audio and video conferencing. You will need to create a Skype account, and then you're able to sync with SharePoint in Microsoft, and share media. FREE download
-Facebook Messenger: able to text chat, audio message, or face-to-face web conferencing within the app, may be useful for getting into contact directly with businesses through their Facebook page. FREE
-Zoom: used by many educators currently. Easy to use, chat/audio/video available, can show screen in real-time, can be online or in app. FREE to sign up by using work email, ZoomPlus offers more for a price
-GoToMeeting: one-click meetings, collaboration meetings made easier, webinars available, cloud recordings, Office365 plug in. Cost starting at $12.00
-TeamViewer: software for audio and video conferences, interactive screen sharing. Cost starting at $49.00
-Microsoft Teams: uses SharePoint to share files in Office programs, conference calls, group chat. FREE to those with Office365 program package, Costs start at $12.95/month for others